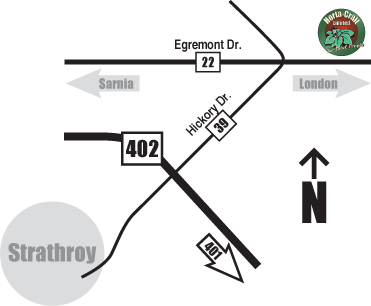 Horta-Craft Limited has been supplying the Canadian horticultural industry with tags and labeling products for over 40 years. In the recent history of our company we have been able to add products such as booklets, signage, computer labels and labeling software, and many other horticultural marketing tools.
Started in Edmonton, Alberta, Horta-Craft formed as a limited company in 1973. The company moved to London, Ontario in 1975 where it remained until 1999. In November of 1999 Horta-Craft moved to its present location on Egremont Drive outside of Strathroy, Ontario.
Continued success over the past 40 years has allowed Horta-Craft to grow and expand its product line as well as its customer base. Currently we serve customers coast-to-coast across Canada, found all the way from the Maritime provinces to Vancouver Island and as far north as the Yukon.

Whether you are new to Horta-Craft or a long-time customer, our commitment has always been, and will continue to be, to provide you with exceptional service. We appreciate the opportunity to serve you now and in future seasons to come.